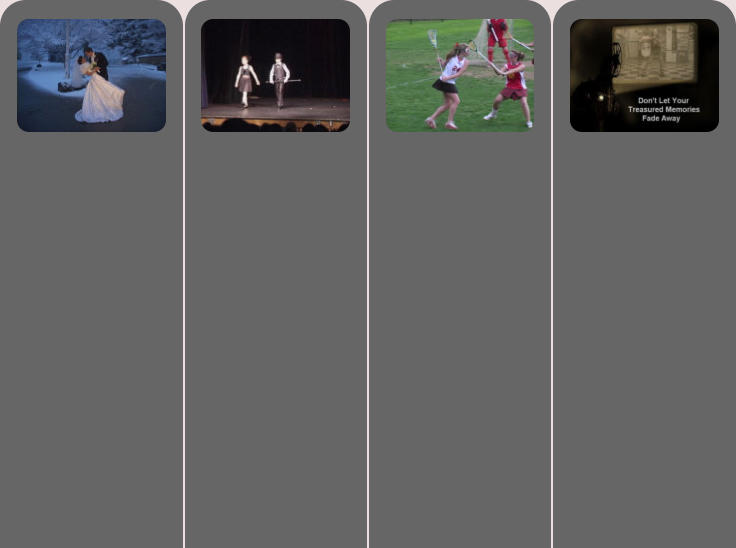 Too many couples have
expectations for their wedding
video that are way too low.
This, we think, is because they
have seen wedding video that
was bland and incomplete, or
on the other hand, possibly
way over-produced and
impersonal. Our productions
are warm, romantic, deeply
personal, filled with surprises,
and they tell a very
entertaining and complete
story.
We have recorded corporate
meetings, banquets, cabaret
acts, Holy Communions,
Bar/Bat-Mitzvahs, Concerts,
Dance Recitals, School Plays,
Family and Class Reunions,
Anniversaries, Parades,
Interviews, Memorial Services,
and many other events.
Each event has unique
qualities that set it apart
and give it a personality.
We also record interviews and
other material for use in
presentations and advertising.
One special application is the
creation of college audition
videos. We can record
sporting events from one
player's perspective and turn
out a high-powered scout
video sure to get the
attention of recruiters.
We are also available to record
video to be used by coaches
or just for the memories.
Using any combination of
photos, home movies,
scrapbooks, home video, and
other materials, we can
assemble creative
for special events.
Those old
silent home movies
from years gone by, and your
memories on
can be converted into a
Hollywood showcase with
titles, music, and even sound
effects
added.
Event Videography
Creative Presentations
Corporate Video
Sports Video
Web Content
Transfers to DVD
and more
Wedding Specialists!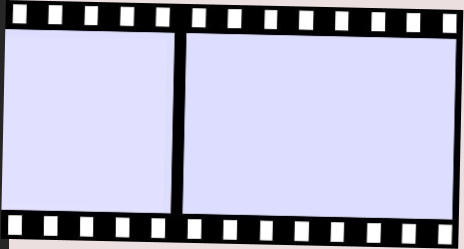 Since February 29, 1988 LaPenna's Envisioned Video has provided quality videography and video editing services in the
Delaware Valley from our Main Line Studio based in Wayne, PA. We record all types of events, private and corporate. We
have a very special touch with wedding video. We also offer creative production and editing for presentations. Additional
services include home movie and photo album transfers to video and DVD. The most common compliment that we
receive from our clients is that we "get it". We catch on to exactly the video that they envision and we make it a reality.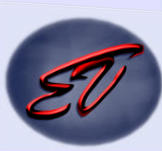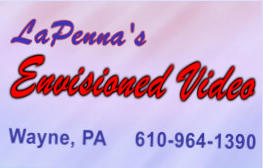 Awarded the Wedding Wire
Couples' Choice Award in 2009
thru 2017.